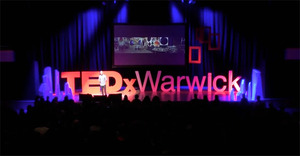 John Sabraw: Unearthed Topographies
An exhibition of works by John Sabraw
November 4, 2017 - January 13, 2018
Reception: November 4, 4-7pm
There is a hidden network most people have no idea exists, yet each of us has a part in its formation. Underground coal mines.
In a recent series of art works I am unearthing these hidden topographies to examine their paradox. For they are at once wondrous feats of human ingenuity and engineering, yet also emblematic of our consumption and hubris.
These underground excoriations are fascinating in their design, and compelling in their geography. By drawing maps of these coal mines, I am seeking an understanding of humanity itself.
I have chosen to use technological instruments through digital interface to draw these maps, e.g. laser cutters and computer driven routers, to burn or excavate natural materials, thereby enacting the very scorched earth practice of resource extraction in America.
There is a terrible beauty in the resulting artworks that balance the delicate with the brutal.
The same holds true for my chroma series. These paintings seek to express the sublimity of nature, but also the fragility of our relationship with it. One aspect of the series that underscores this pursuit is the use of AMD pigments. I have partnered with Guy Riefler to extract toxic acid mine drainage (AMD) from polluted streams and turn it into paint pigment. Once the pigment is sold on a commercial scale, revenue will be invested back into the streams' remediation. 
I became inspired to transform the toxic sludge after moving to Ohio. While touring the southern part of the state with sustainability group "Kanawha", I was struck by the colors of the local streams – orange, red and brown, as if from a mud slide. The polluted water contained iron oxide, which was flowing freely from abandoned coal mines. I thought it would be fantastic to use this toxic flow to make paintings rather than with imported synthetic iron oxides. It turned out that environmental engineer and fellow Ohio University professor Guy Riefler had already been working to create viable paint from this toxic sludge; so we began collaborating.
To make the pigment, we intercept the AMD before it gets to the stream, take the water back to the lab, neutralize it with sodium hydroxide or another base, then bubble oxygen through the water, causing the iron oxide to crystalize and fall to the bottom. The clean water is then returned to the stream. The iron oxide is blended with oil, or acrylic polymers and resins to make paint, ranging in hues from yellow to brown to red to black. Different colors are achieved by firing the pigment at different temperatures – up to 2000 degrees Fahrenheit – in a kiln at Ohio University's ceramics studio.  Our team is now working towards building a pilot facility and producing the pigment commercially. We feel that our closed-loop solution will provide the state a great service, by restoring the polluted streams with funds from their own clean-up. The project may also create eco job opportunities and can serve as a model for future environmental clean-up solutions. For more information, please visit johnsabraw.com.